Welcome!
2013 Spring Trek
Region 15 Spring Trek 2013
San Diego Iris Society is excited about inviting you to attend our spring trek April 26 & 27, 2013 right here in San Diego.
But why would you even want to attend?
Three great gardens located in three different climate zones: mild, temperate, frosty cold.
Mild coastal commercial garden. Hundreds of iris varieties, all labeled, well grown in a park .like setting. When you are tired of looking at iris, relax under a canopy of giant trees in a comforting grassy area.
Temperate well grown home garden. View huge clumps of well grown guest bearded iris, as well as Louisianas, Spurias, Pacific Coast Iris and more.
Cold, frosty inland garden on 7 acre homestead. Hundreds of gorgeous home grown bearded iris varieties to view. Here is where judges. training will take place as there is lots of space to spread out.
Dinner and a top speaker will highlight your Saturday night:
We have a top notch dinner planned at the Holiday Inn for you after an enjoyable day of looking at blooming iris. I am pleased to announce that we have Steve Schreiner as our guest speaker. For those of you that have visited Schreiner's Garden in Salem, Oregon, you have seen how incredibly breathtakingly they grow iris, you know that Steve will have some valuable knowledge to pass along to all of us iris growers.

Did I mention the raffle we have planned?
We received a wonderful selection of iris collectibles from one of our members. Among the offerings are gorgeous collectible plates to grace your walls and china cabinet. One of our members was glassy-eyed as she viewed one of the striking Lena Liu plates with detailed flowers and butterflies painted on it. Can you use a bowl of beautifully cut glass or crystal (I'm not sophisticated enough to know the difference) decorated with iris? Also included are several gorgeous prints of iris paintings. And for the ladies, you will be proud to be seen in rain or sun using a delicate iris umbrella. Many more quality collectibles will also be available. And of course my favorite will be about 40 potted iris on offer to be added to your garden when you get home!

The informative meetings on Friday:
Learn ways to better improve your local society
Meet and share with old friends
Enjoy judges' training
San Diego Iris Society is looking forward to making this event a special iris weekend for you. Take a moment, fill out your registration and put us on your calendar for late April. You will be glad you did.
Bill Molnar
2013 Region 15 Spring Trek Committee
Click here for more Information
or download the
Registration Form
.
AIS Voucher Program
Join or upgrade your AIS membership and get $25 of iris!
AIS Voucher Program
Have a club meeting idea?
Cheryl Deaton is making a list of speakers and programs for all clubs to reference. Do you have an idea for a program that you think would be of interest to members of Region 15? Please let us know!
Program/Speaker Form

American Iris Society "World of Irises" Blog


The World of Irises blog was started March 9, 2011 by members of the American Iris Society. Over the last couple of years, the blog has posted a wealth of information from several irisarian contributors including Andi Rivarola and Renee Fraser from Region 15.
World of Irises Blog
Region 15 of the American Iris Society

Region 15 is part of the
American Iris Society
.
Region 15 as we know it today held its first meeting on April 22, 1939. As a result of this first meeting, the American Iris Society Board of Directors joined Southern California and Arizona into one region. With varied climates, our region has tremendous potential for hybridizers and commercial growers as well as those who simply enjoy growing irises.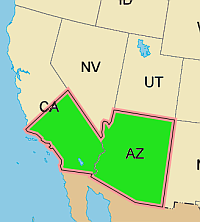 Region 15
Region 15 currently has 11 affiliates in Southern California and Arizona. The Region and its affiliates provide education and support to local communities through programs on the care of irises, public shows and judges training sessions. Region 15 conducts Annual Spring and Fall Treks that provide a variety of programs and judges training sessions that are open to the general public. The Spring Trek includes tours of the gardens of club members to view the newer irises during bloom season. For more information regarding the Treks see the links on the left.