Welcome!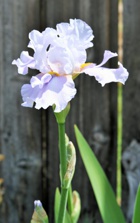 I'm So Confused (Deaton 2014)
Best Intro Spring 2014
Region 15 Spring Trek
The San Fernando Valley Iris Society invites you to "Sweet Sixteen in 2016" the AIS Region 15 2016 Spring Trek. It will be held on April 15 & 16, 2016 in Burbank California, and will feature speaker Dell Perry of Seandel Irises.
2016 AIS National Convention
AIS Presby Memorial Iris Gardens invites you to the 2016 AIS Convention, "Going East in 2016." The convention is scheduled for May 23 through May 28 in Newark, New Jersey. Tour 3 beautiful gardens, with 1800+ guest plants, 888 varieties, sent by 99 hybridizers.
Registration form
Convention information flyer
2016 Affiliate Form available online
Clubs applying for AIS affiliation can get the form here. To meet the official AIS deadline affiliates must return their applications and check to the RVP by March 15th.
Affiliate registration form
Have a club meeting idea?
Cheryl Deaton is making a list of speakers and programs for all clubs to reference. Do you have an idea for a program that you think would be of interest to members of Region 15? Please let us know!
Program/Speaker Form

American Iris Society "World of Irises" Blog


The World of Irises blog was started March 9, 2011 by members of the American Iris Society. Over the last couple of years, the blog has posted a wealth of information from several irisarian contributors including Andi Rivarola and Renee Fraser from Region 15.
World of Irises Blog
Region 15 of the American Iris Society

Region 15 is part of the
American Iris Society
.
Region 15 as we know it today held its first meeting on April 22, 1939. As a result of this first meeting, the American Iris Society Board of Directors joined Southern California and Arizona into one region. With varied climates, our region has tremendous potential for hybridizers and commercial growers as well as those who simply enjoy growing irises.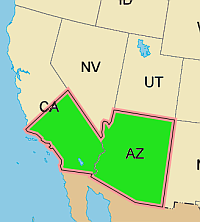 Region 15
Region 15 currently has 10 affiliates in Southern California and Arizona. The Region and its affiliates provide education and support to local communities through programs on the care of irises, public shows and judges training sessions. Region 15 conducts Annual Spring and Fall Treks that provide a variety of programs and judges training sessions that are open to the general public. The Spring Trek includes tours of the gardens of club members to view the newer irises during bloom season. For more information regarding the Treks see the links on the left.
The bylaws of Region 15 of the American Iris Society are available here.